I was the Lead Graphic Designer and Operations Manager for The Ave Venice from it's opening on April 7, 2010 until February 2012. What makes The Ave different from any other shoe store is that you have the ability to print any image or idea on a pair of Converse or Vans. As the store's Lead Designer I created 1000′s of t-shirt and shoe designs for customers as they waited. The possibilities are completely endless, giving customers the opportunity to customize Chuck Taylors, Vans and clothing in any manner they can possibly conceive. Every custom designed piece of apparel is one-of-a-kind and will never be reproduced.
Prior to the store opening I was responsible for creating the identity of the store itself: logos, branding, web design, web social networks, etc. I produced 100′s of tee shirt and shoe designs in order to build the store's catalogs. Being the only store in the world doing this at the time, I was responsible for developing the computer templates for shoes and garments in every size variant, as well as creating and refining the printing process, setting the file organization, and work flow within the store. As the store manager, I was responsible for everything from daily store operations, to managing inventory, production scheduling, managing employees & payroll, customer service and store opening & closing responsibilities. At The Ave Venice we strived for perfection, constant creation, and 100% customer satisfaction.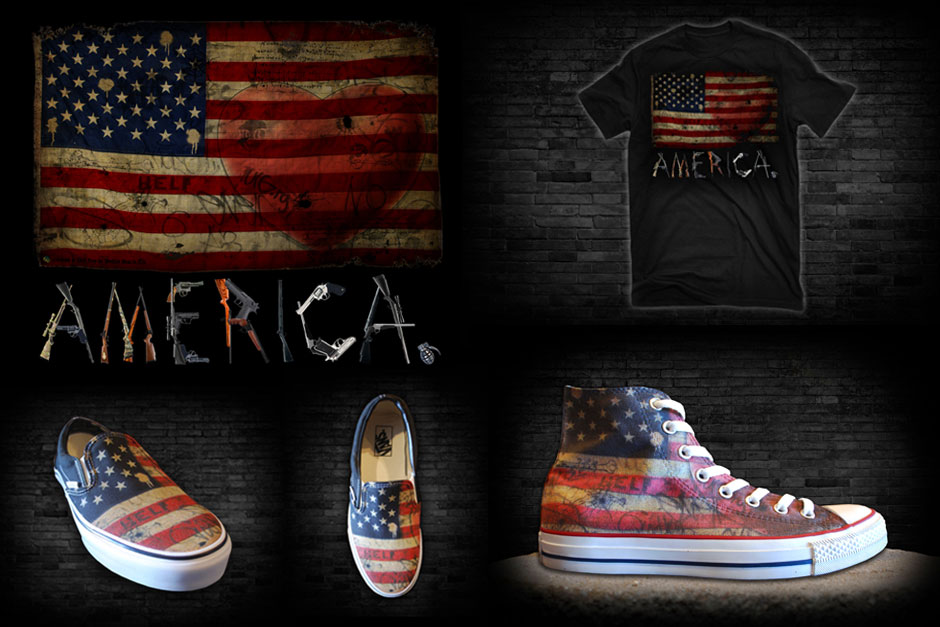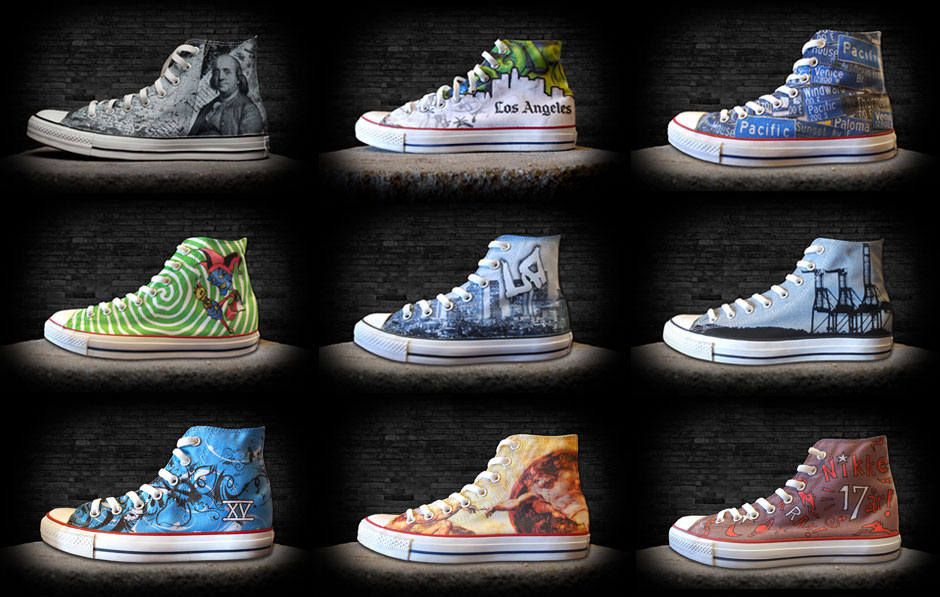 My work from The Ave has been featured on hundreds of websites, most notably:
thrillist.com - Los Angeles Thrillist store review.
xxlmag.com - Article on our collaboration with The X Label brand, a tribute to GURU of Gang Starr.
thesource.com - Article on our collaboration with Curren$y for his album Pilot Talk.
rollingstone.com - Write up about a custom shoe we made for an old school Beastie Boys photographer.
mtv.com - MTV Style write up on Stephanie Pratt's The Hills custom Converse.
wsj.com - The Wall Street Journal's Speakeasy article about Stephanie Pratt's The Hills custom Converse.
From the opening in 2010 we collaborated and designed custom tees and shoes for a number of music artists such as: Cypress Hill, B-Real & Sen Dog, Goldie Loc, Curren$y, DJ Premier & Gang Starr, Yelawolf, KRS-ONE, Nas, Ski Beatz, The Living Legends, Psycho Realm, DJ Skee, Kenny Chesney, Rodney O, and Slightly Stoopid.