The Original Normal is an art, design and clothing project I have been working on for the last few years. This creation began as a form of self expression, "The Original Normal" being a name I started creating art under. Through The Original Normal I was able to support independent artists, musicians, and athletes while using it as a platform to get my art out as a wearable form. It has enabled me to create various forms of media under a single umbrella, the style of the brand is very vibrant and intense, so the branding, web site and other projects have been created to reflect that boldness. I branded The Original Normal designing the websites, printed collateral, apparel graphics and everything in between. www.theoriginalnormal.com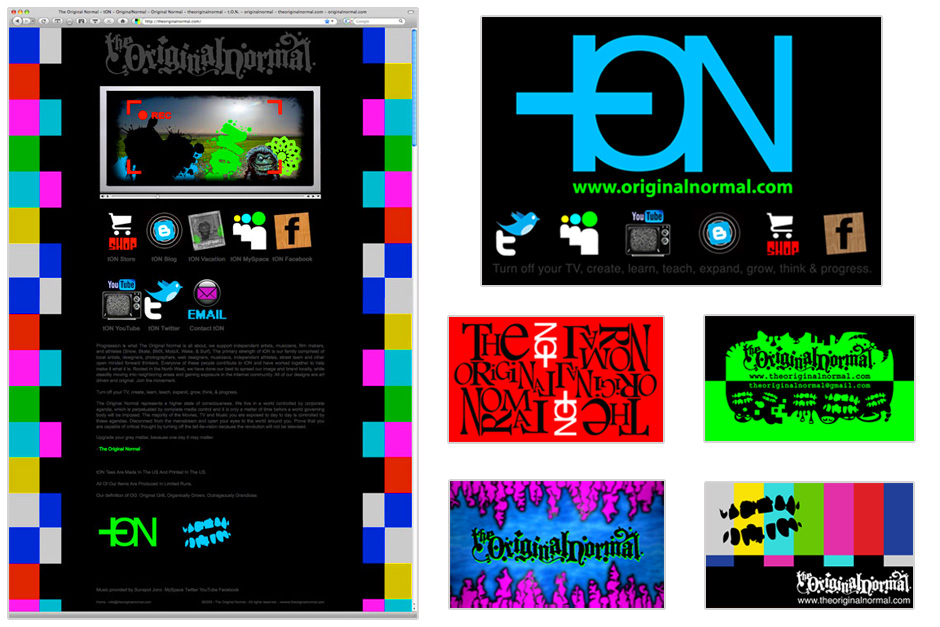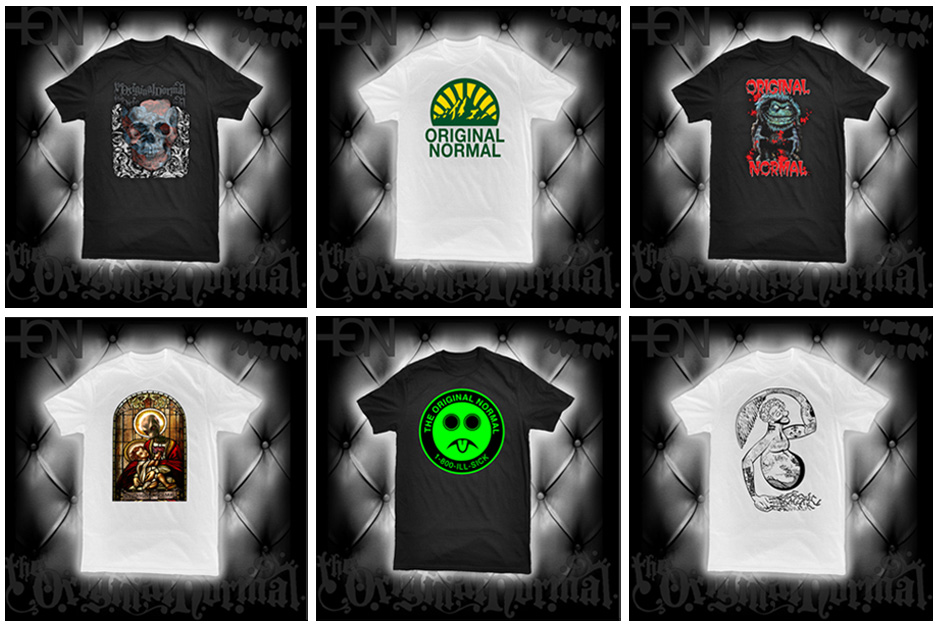 In a short period of time The Original Normal has collaborated with and supported a number independent artists, musicians, and athletes.
Independent musicians include: Sunspot Jonz, Lucky I Am PSC & Scarub of The Living Legends, Nima Fidavi, Very G of Afro Classics, A Kruse, The Let Go (Kublakai, Captain Midnite, & Type) The Temper Twins, Peek & Apakalips, and Julian Brooks of the Mod Squad.
Other independent athletes and artists include: The Rad Girls (TV Series), Funner (Snowboarding Film Crew), Martin Ciszek (Snow/Skate), Nigel Jourdain (Photographer), Ryan Clyde (Photographer), Justin Purcell (MMA), Rob "Scarface" Criswell (MMA), Mike Hoder (BMX), Gennaro "GJ" Nappo (BMX), Davey Watson (BMX), Sorrow Suicide (Model), Rhett Urseth (Moto X), JonJon81 (B-Boy from PZHC), Ahren Benziger (Wake Boarding), Trian Georgeou (Wake Boarding), Ren Waldron (Wake Boarding), and Shrek (Graffiti Artist).